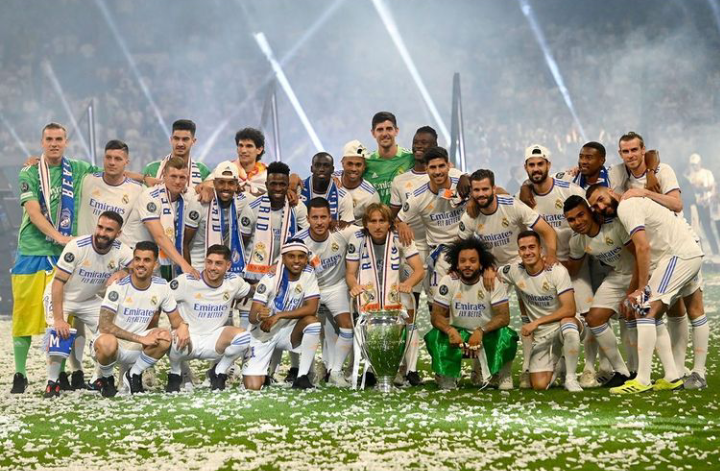 The feeling of winning the Champions League is not one that fades away quickly, both the players and fans savor the feeling for a long time. This is probably why Real Madrid and their players are still posting photos of the triumph on their social media pages.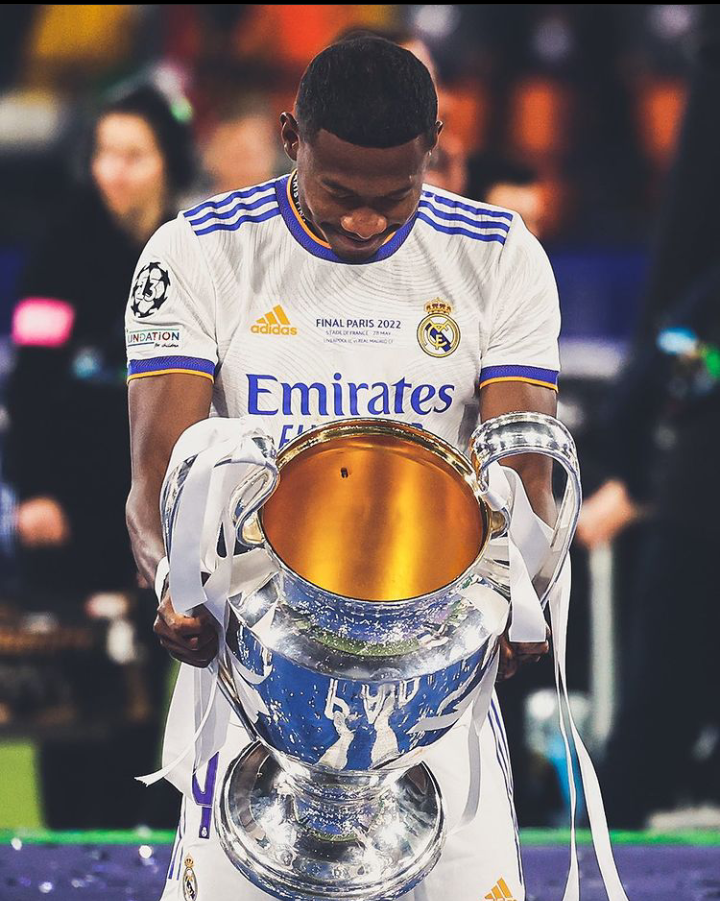 Many top class Nigerian footballers are around the world, some of them are playing for other countries, but they still remember their root. David Alaba is of Nigerian descent and when it was time to celebrate with the Champions League trophy, many footballers brought out flags of their countries, including David.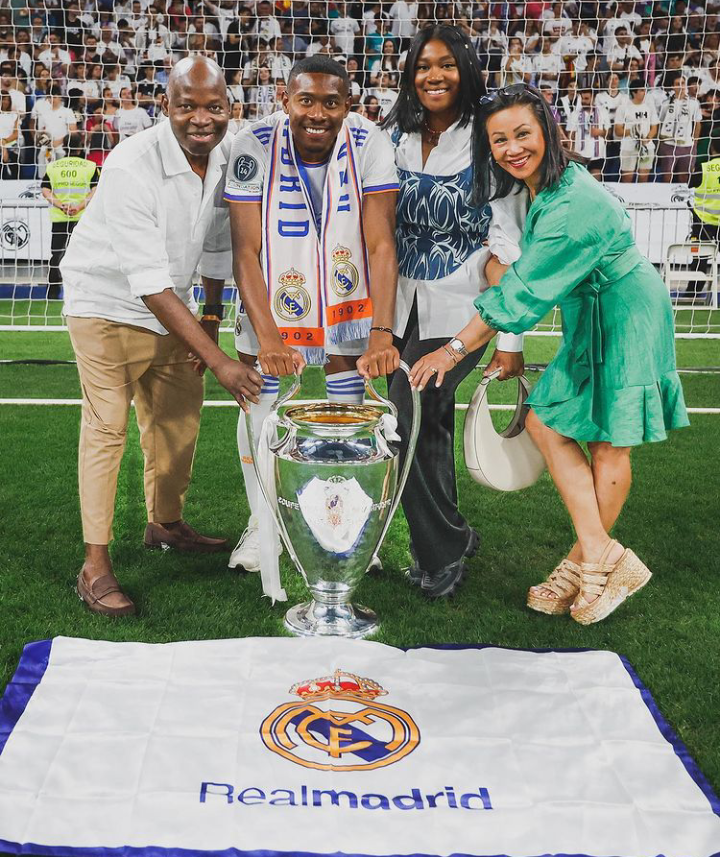 David had more than one flag with him, he had the Austrian, Filipino, and Nigerian flag tied around his waist and this is not the first time he is celebrating with the flags. The last time he won the Champions League with Bayern Munich, he did the same.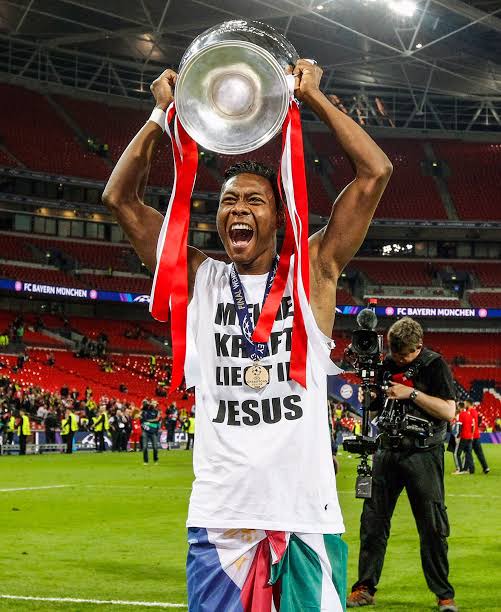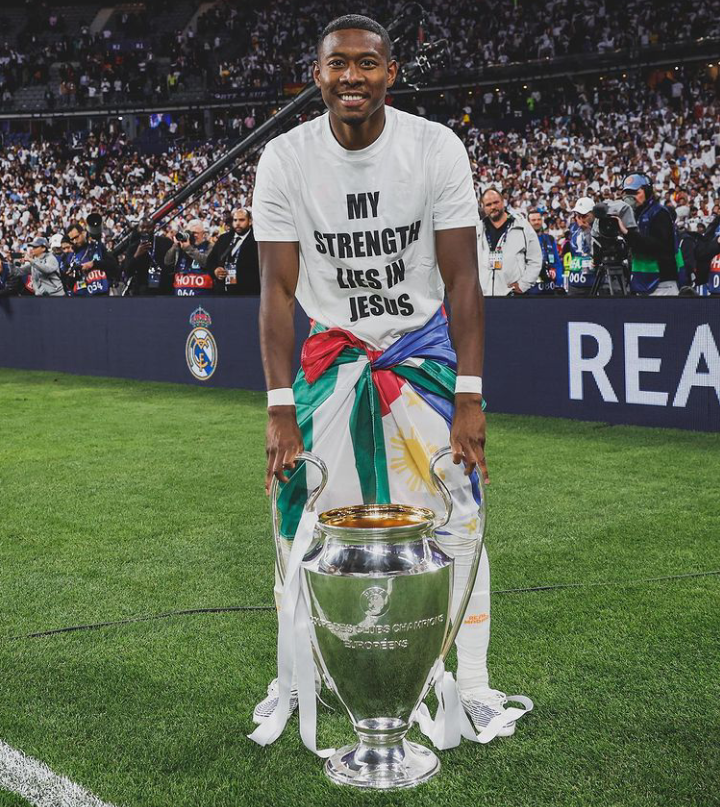 The Nigerian flag represents his fatherland, the Filipino flag represents his motherland, while the Austrian flag is the country he represents internationally.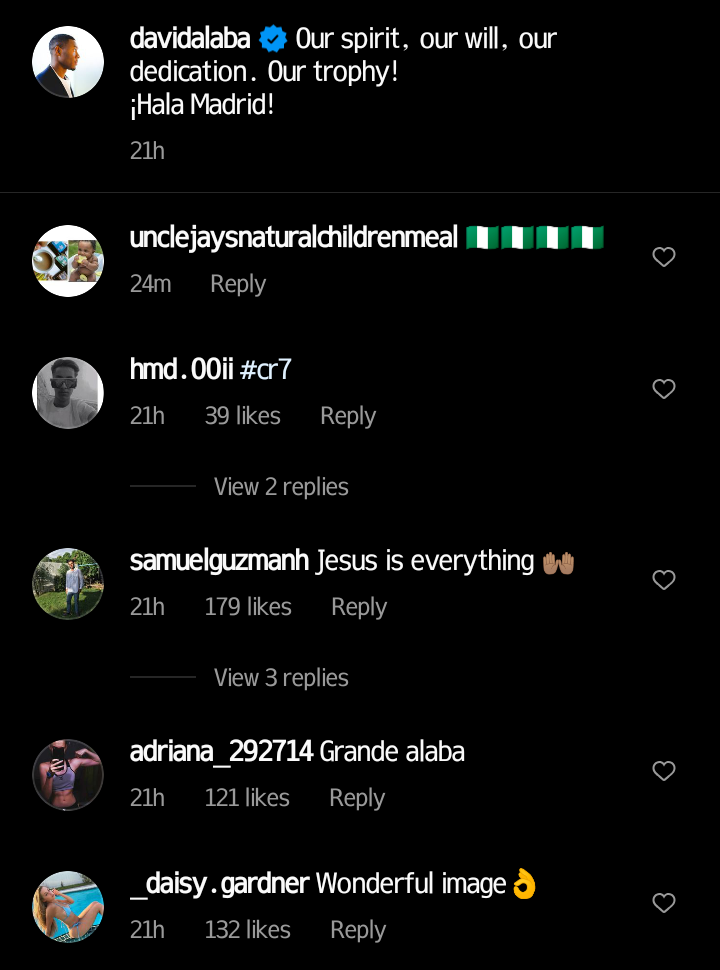 His parents and sister were there to celebrate with him